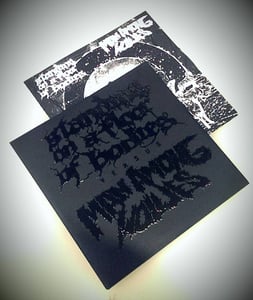 $

4.00 - On Sale
There is no shortage of awesome things we have to say about this split. We are very happy with how it came together.
100 hand numbered cds
Packaged in black screen printed sleeves
artwork done by Give Up
2 tracks by Man Among Wolves
3 tracks by Standing On A floor Of Bodies.
Guest vocals by Pete Benumb.